Dear Colleagues,
It is our great pleasure to welcome you to The Virtual World Conference on Rare Diseases (RARE2021), taking place on 22-23 February 2021.
RARE2021 will follow on from the success of its predecessors, continuing to address the challenges of Rare Diseases. The conference will expand on "generic topics", such as the role of different registries for rare diseases, screenic strategies, patient-centric approach for drug development, monitoring and databases in rare diseases, innovative therapies and current status of several specific diseases – all serving as models for rare and even more common disorders…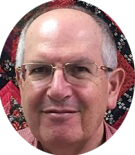 Prof. Ari Zimran
Conference Chair
The Gaucher Unit, Shaare Zedek Medical Center
Jerusalem, Israel
READ MORE
VIRTUAL CONFERENCE
Unique Learning Experience for Medical Professionals
REGISTER NOW
Register now & save

SPONSORSHIP PROSPECTUS
View Sponsorship Opportunities for RARE2021
Contact Us
Please drop us a line with any questions or comments you may have.

We look forward to hearing from you.