Dear Colleagues,
It is our great pleasure to welcome you to The Virtual World Conference on Rare Diseases (RARE2021), taking place on 22-23 February 2021.
RARE2021 will follow on from the success of its predecessors, continuing to address the challenges of Rare Diseases. The conference will expand on "generic topics", such as the role of different registries for rare diseases, screenic strategies, patient-centric approach for drug development, monitoring and databases in rare diseases, innovative therapies and current status of several specific diseases – all serving as models for rare and even more common disorders.
The program will also address new aspects of Rare Diseases including the challenges of rare variants of Rare Diseases, such as Type 3c Gaucher disease which may be an experiment of nature to vascular calcification's in old age, the growing challenges of genetic variants of uncertain significance (GVUS)  and coping with Rare Diseases in different parts of the world, such as Georgia, Brazil and India, as well as in African countries at large. Additionally, a very special presentation will address communities as key factor in genetic screening.
RARE2021 is honored to welcome world-renowned speakers from all 5 continents, all of whom are experts in the field of Rare Diseases and who will present ground-breaking and cutting-edge news on treatments in Rare Diseases.
The virtual setting would allow wider participation from delegates all over the world, and we hope to welcome scientists and clinicians, pharmaceutical, clinical research organisations, research networks, regulators, representatives of patients' advocacy groups as well Governmental and medical insurance officers.
The format of RARE2021 will be pre-recorded lectures followed by LIVE panel discussions with our speakers. The virtual platform provides our delegates with all the tools they need to filter and search for productive connections. It will be an opportunity to e-meet new and old friends and discuss new insights gained.
The Conference agenda will be presented in the next couple of weeks, so stay tuned.
Sincerely,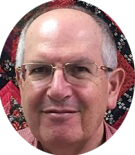 Prof. Ari Zimran
Conference Chair
The Gaucher Unit, Shaare Zedek Medical Center, Jerusalem, Israel